WATER SPORTS
These pristine islands offer some of fun loving unforgettable water sports activities. The facilities for these water sport activities are available in Port Blair and other islands. Andaman & Nicobar Islands, which is surrounded by rich coral reef eco system, offers unique life time diving experience. The Rajiv Gandhi Water Sports Complex at Port Blair, offers Safe water sports activities and also Adventure water sports activities such as joy rides on speed boats, Jet Ski & Banana rides. The North Bay Beach, which is north of Port Blair, provides snorkeling opportunities around its fringing coral reefs. There are various adventure sport activities available at North Bay beach. These activities include scuba diving, sea walk, speed boat cruise, snorkeling. This place is also ideal for wilderness trekking. Havelock, located 39 km. north east of Port Blair, a picturesque island with beautiful sandy beaches and rich marine life, offers variety of adventure water sports activities, such as scuba diving, Sea walk and snorkeling, fun ride on speed boat & jet ski. The water lovers may also take a glass bottom boat ride in its shallow waters to see corals colorful fishes & marine life.
WATER SPORTS ACTIVITIES
SEA WALK
This is one of the best ways to experience underwater marine life. A unique experience, the sea walk is a great way to observe different varieties of fish and corals. The sea walk is a rare life time experience.
SCUBA DIVING
Scuba Diving is a great way to explore the beautiful underwater marine life. Swim among schools of fish, admire the beautiful corals and enjoy the serenity of underwater life. There are many diving schools that offer short term diving courses. Diving equipment is also easily available for hire. Our own dive center at Havelock, offers lifetime professional scuba diving experience.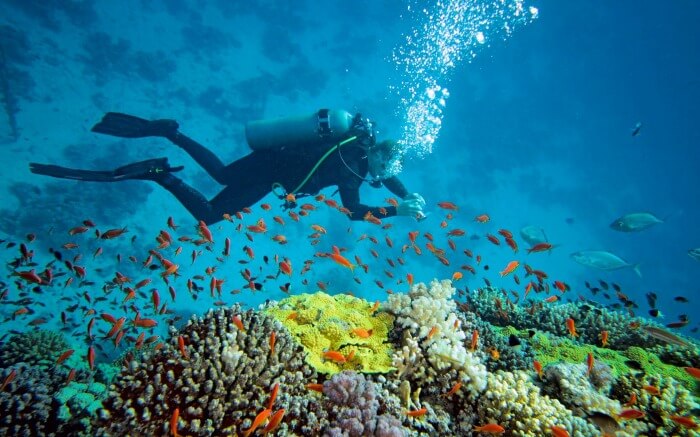 JET SKI
Enjoy the thrill of adventure on a Jet Ski ride. One of the most popular water sports in the Andamans; you do not need any training to enjoy a Jet Ski ride. There are many Jet Ski operators in the Islands offering Jet Ski ride. Most enthralling Jet ski experience is at Carbyn's Cove Beach in Port Blair.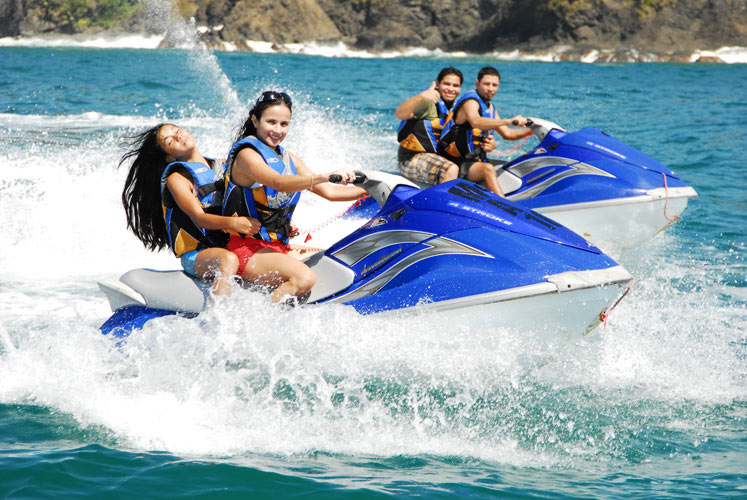 SNORKELING
One of the best ways to explore the beautiful underwater life, without swimming too deep is by snorkeling. There are many tour operators offering basic snorkeling courses and snorkeling gear for rent.